Memberships & Certifications
The REACH Program is an annual program for real estate agents in our local community who wish to ensure and maintain the high quality of our Hillsborough public schools and education programs.

Zillow is the leading real estate and rental marketplace dedicated to empowering consumers with data, inspiration and knowledge around the place they call home, and connecting them with the best local professionals who can help. Zillow serves the full lifecycle of owning and living in a home: buying, selling, renting, financing, remodeling and more.
The Better Business Bureau is a nonprofit organization focused on advancing marketplace trust. The BBB collects and provides free business reviews on more than 4 million businesses.
The California Association of REALTORS® is a statewide trade association dedicated to the advancement of professionalism in real estate. The Association develops and promotes programs and services that will enhance the members' freedom and ability to conduct their individual businesses successfully with integrity and competency and, through collective action, promotes the preservation of real property rights.
The San Francisco Association of Realtors® is part of a network of local and state associations of Realtors®, all of which are affiliated with, and chartered by, the National Association of Realtors®. SFAR provides services to Realtors® doing business in San Francisco and the Northern Peninsula.
The Accredited Buyer's Representative (ABR®) designation is for real estate buyer agents who focus on working directly with buyer-clients at every stage of the home-buying process. Providing valuable real estate education that elevates one's skills and knowledge in the eyes of home buyers and ongoing specialized information, programs, and updates that keep one knowledgeable on the issues and trends facing home buyers.
Real Estate Negotiation Institute is the leading negotiation and representation training company serving real estate professionals across North America. The RENI aims to help real estate professionals provide better fiduciary representation and protection for clients leading to better results.
US Probate Services is a national organization dedicated to helping probate estate administrators / executors and heirs settle the estate as smoothly as possible with Certified Probate Real Estate Specialists that will help with any sale of real property that estate may want to liquidate.
Founded in 1982, the California Highway Patrol 11-99 Foundation provides emergency benefits to California Highway Patrol employees and their families in times of crisis. California Highway Patrol dispatchers and officers use the radio code '11-99' to communicate "officer needs assistance."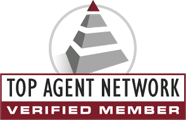 Top Agent Network (TAN) is the private online community where the verified top 10% real estate agents in local markets collaborate & exchange valuable Non-MLS information.

Trulia is a mobile and online real estate resource that makes finding a home easy and enjoyable by providing home buyers, renters, and sellers the insights they need to make informed decisions about where to live. Trulia connects users with agents, property managers, and mortgage lenders to offer solutions and professional guidance throughout every step of the home search.
The Burlingame Chamber of Commerce is an independent, non-profit, voluntary association of business people working to improve and invest in the City's economic and civic vitality. By encouraging collaboration and cooperation between businesses and government and residents and other stakeholders, we help create a synergistic environment in which we all thrive.
The San Mateo County Association of Realtors® is a trade association organized to ensure professionalism, protect property rights, and promote the ownership of real property. The Voice for Real Estate Professionals and Property Owners in San Mateo County.
The National Association of REALTORS® is America's largest trade association, representing over 1 million members, including NAR's institutes, societies, and councils, involved in all aspects of the residential and commercial real estate industries.
The new e-PRO® program expands an agent's real estate technology skills and helps them connect with consumers online via social media, email marketing, and web site promotion.
A National Association of Realtors Official Certification for short sales and foreclosures with extensive resources to qualify sellers for short sales, tap into buyer demand, limit risk, and protect buyers.
MLSListings Inc is the premier Multiple Listing Service (MLS), for northern California. MLSListings is where real estate property listings originate, as the authorized trading platform for real estate professionals.
Moms Against Poverty's mission is to nurture and educate children in need to their fullest potential so that one day they can contribute and lead within their own communities; thus breaking the cycle of poverty.
The Office of Fair Housing and Equal Opportunity aims to eliminate housing discrimination, promote economic opportunity, and achieve diverse, inclusive communities by leading the nation in the enforcement, administration, development, and public understanding of federal fair housing policies and laws.